How do I use the calendar?
Calendar for Jira is an extension that allows you to display project issues in a calendar view, as well as add any additional events such as vacations, sprint planning, business trips, meetings, and so on.
To see how it looks and how it works, the easiest way is to create a calendar for already created projects and issues in them. In this article I will show you how to create a calendar in a very simplified way, but you can always read the full information here.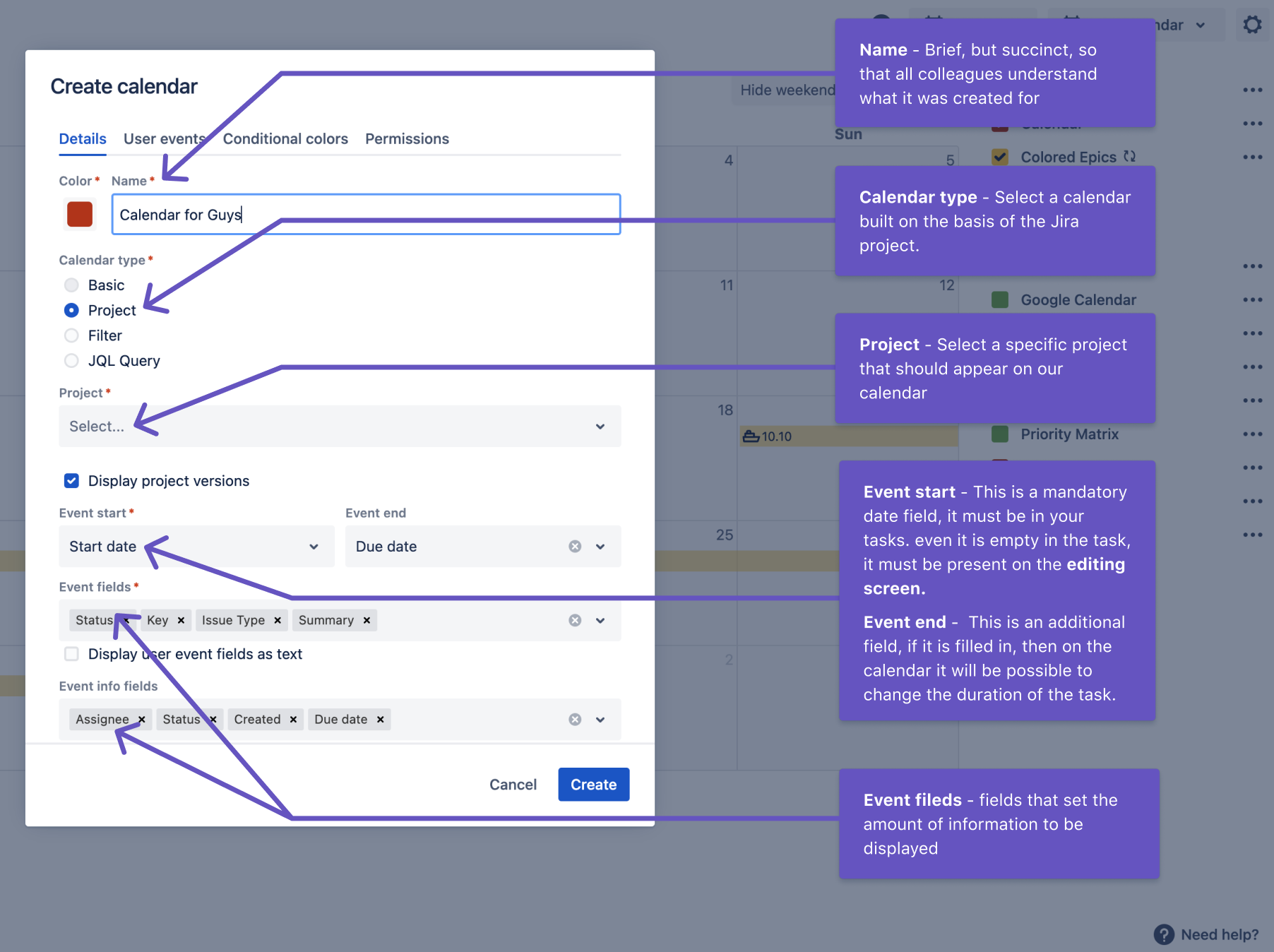 "Drag and Drop"
Immediately after creating the calendar, if the date fields were filled in your tasks, you can see a picture of the project.
You can change the duration of tasks, as well as their start time with a simple drag and drop.
Backlog
If there are no dates in your tasks and the calendar looks empty, it doesn't matter, there is a backlog for this case.
What's next?
Now you can export your Jira calendar to external sources like Google Calendar.
You can share the calendar with a colleague and even make the default calendar for the whole company.
You can set up filters and color events according to any conditions.
This is just the beginning, you can see more information in the full version of the documentation.