Add existing Jira Calendar
To add existing calendars from your Jira instance, choose the down arrow to the right of Add Calendar, then pick any of the following:

Add Existing – to subscribe to the existing calendar in your Jira instance. In the list provided, you can find all the calendars for your Jira instance that you have access to. If the list of calendars is large, you can use the input field, just start typing to find the calendar you want.
If you cannot find the calendar you want, but you know that it exists, contact the calendar administrator in order for him to share access for you.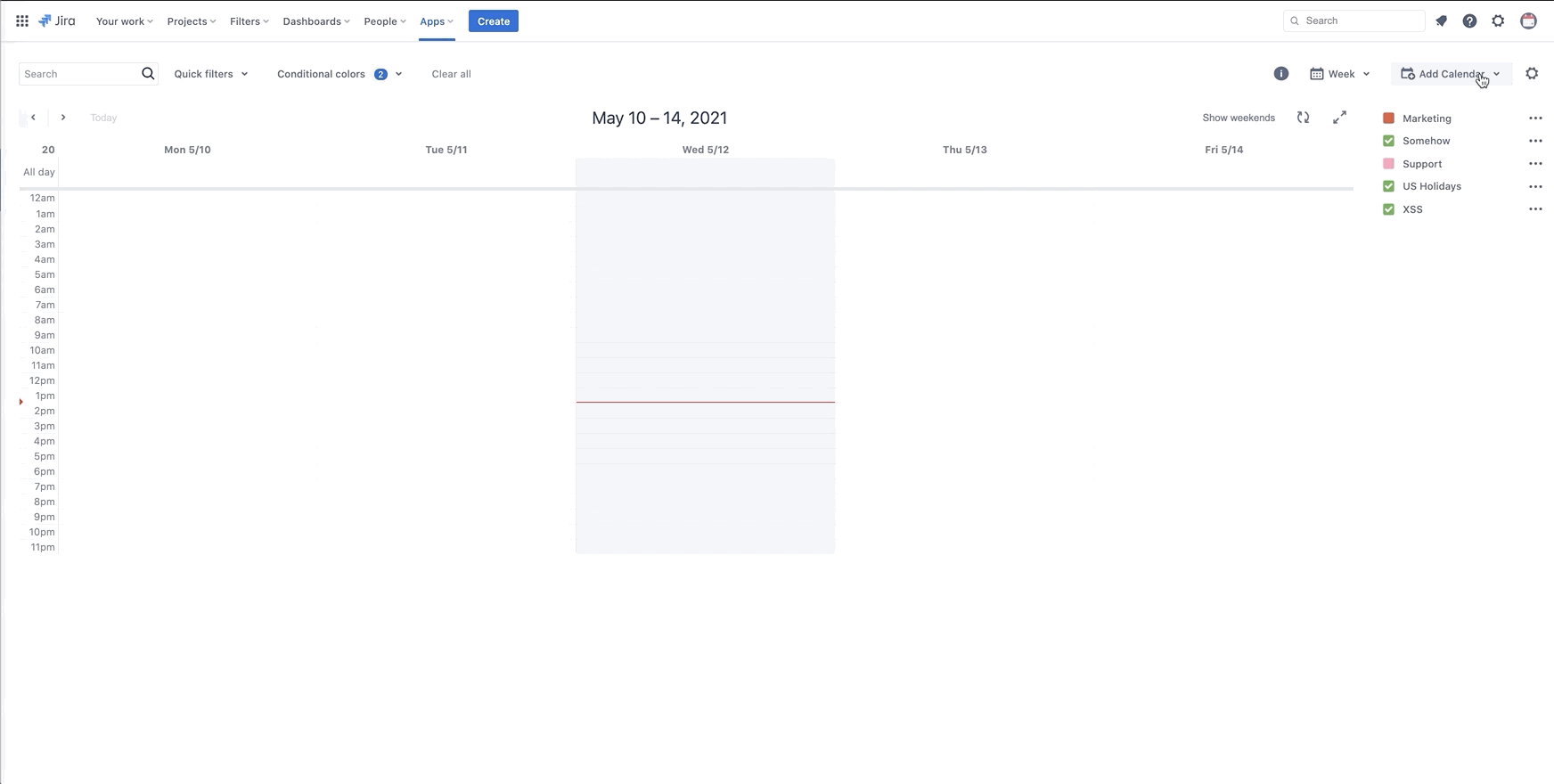 To the left of the calendar name, you can see how many people are already using it.