Default calendars
---
What are Default calendars?
Default calendars are calendars that can be forcibly added to all users of the system or specific groups.
Examples:
Marketing calendar. The marketing calendar must be available to the entire marketing department. You do not need to add the necessary calendars to the newly hired marketer manually. Jira will add the calendar to him.
Study calendar. I am a Methodist and want all students to have a fresh schedule on their calendars. For this, I add a training calendar for all my students.
How to create a default calendar?
Attention, you will need administrative rights for the Jira.
Go to System->Apps->DOITBETTER CALENDAR->Default calendars

Click "Add default calendars"

Select a calendar and a group to whom you want to add it.
The "Always add" checkbox allows users who already have calendars to add default calendars. If you do not click it, the calendar will be added only to users without calendars.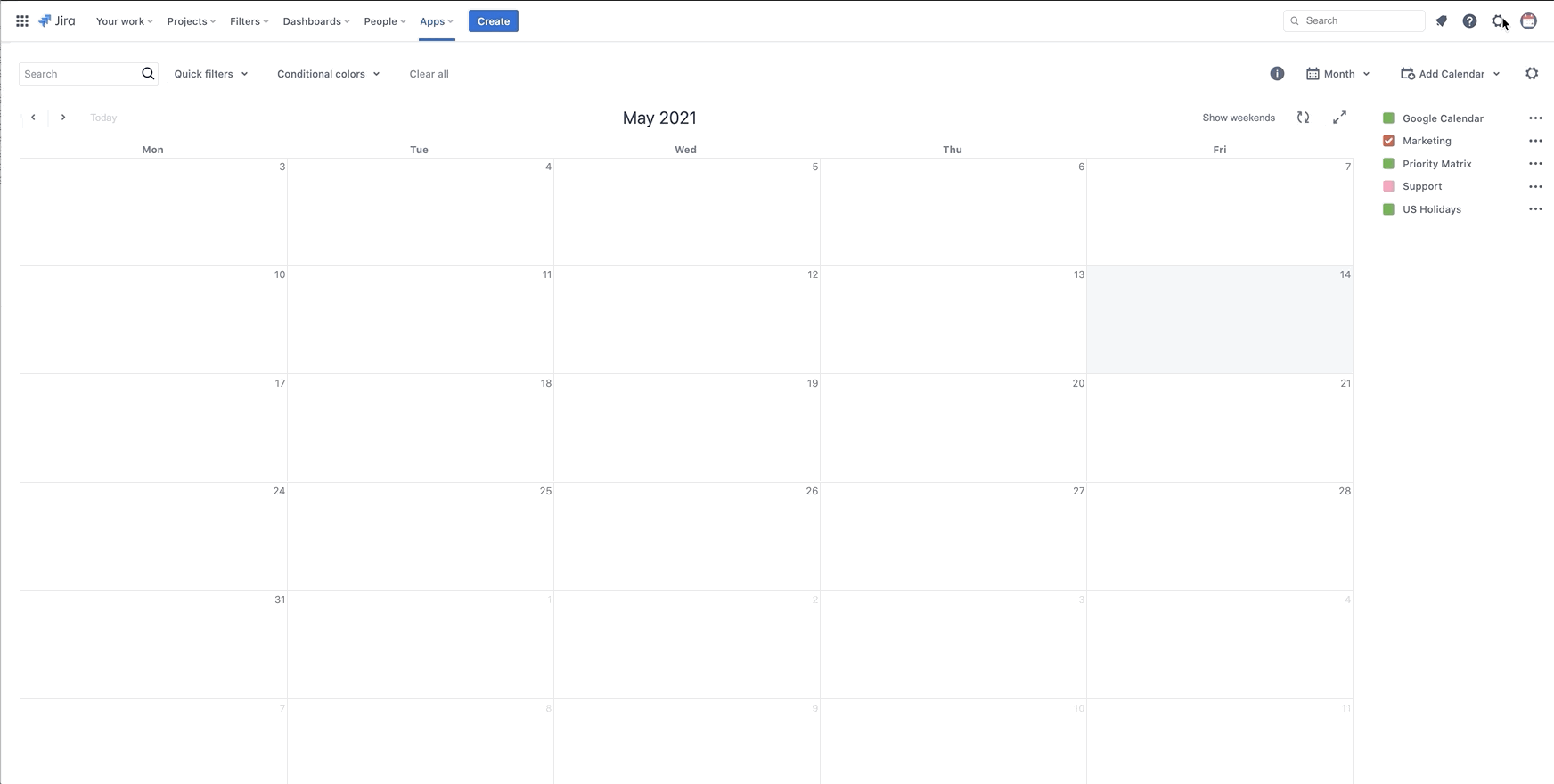 Export Calendars
---
Export Jira Calendar to Google Calendar, Apple Calendar, Outlook, etc

Most often we were asked to export calendar items to mobile devices, as well as to third-party applications, such as: microsoft outlook, apple calendar, google calendar. Finally, this functionality is available on all Cloud versions of the Doitbetter Calendar. A few simple steps to enable this feature for your users:
Jira Service Management Calendars
---
Permissions warning
Customers will be able to see only events in configured calendars regardless of calendar permission settings.
Issue events will be only visible to customers with access to Jira.
To enable the calendar on the customer portal, go to:
APP → DOITBETTER CALENDAR → Service Management Configuration
Add the calendars that you want to appear on the customer portal.

You can add multiple calendars in the customer portal, and all available events will appear in the menu at the bottom of the calendar.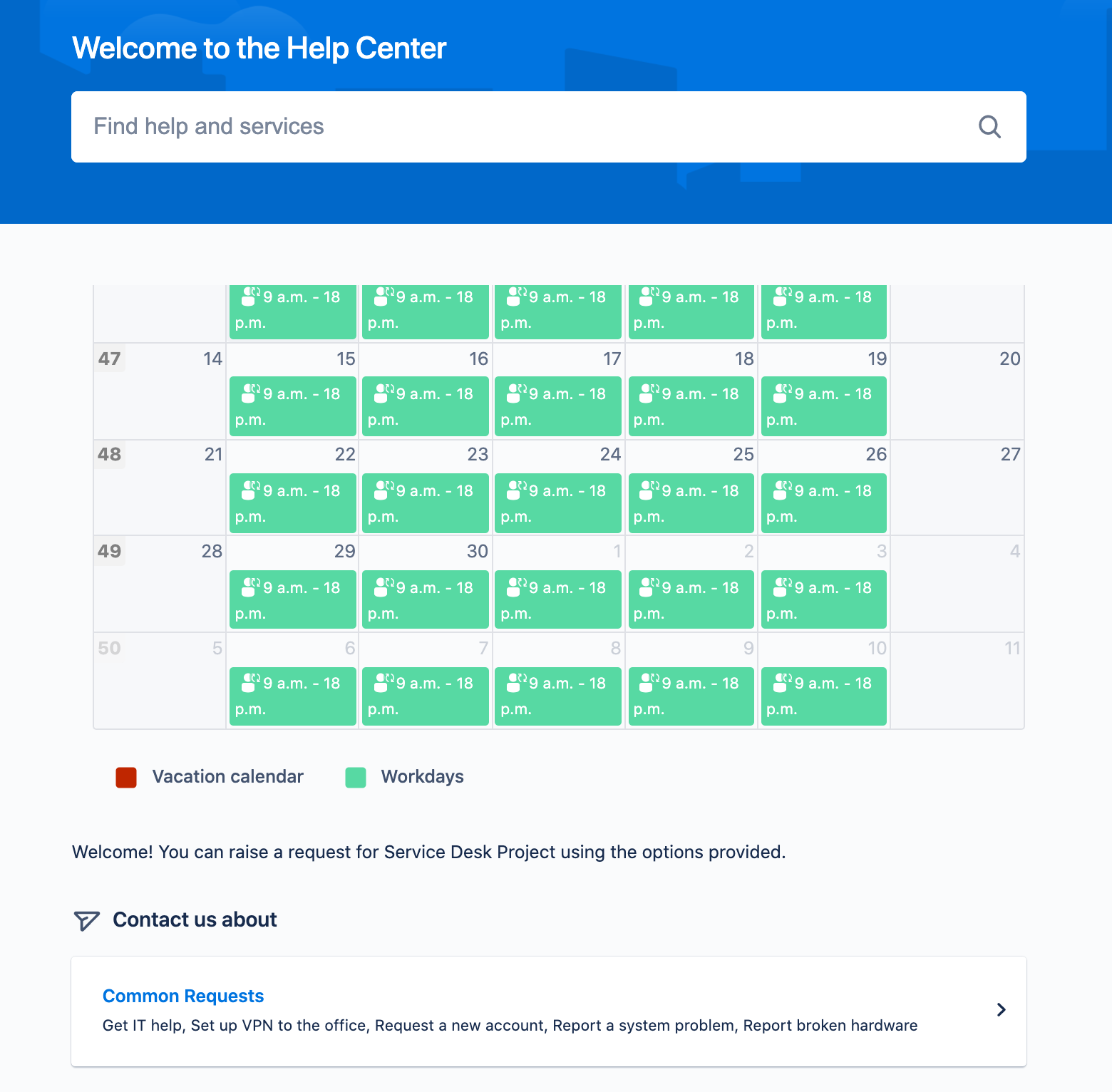 Issue panel configuration
---
You can customize the calendar panel in Jira tasks, but only for projects that require it.
Settings->Apps->DOITBETTER CALENDAR->Settings

Select those projects in which you do not want to show the panel.