Timeslot duration
---
You can change the duration of the time slots for Day and Weekly views.
There are 3 options to choose from - 15 minutes, half an hour, and an hour.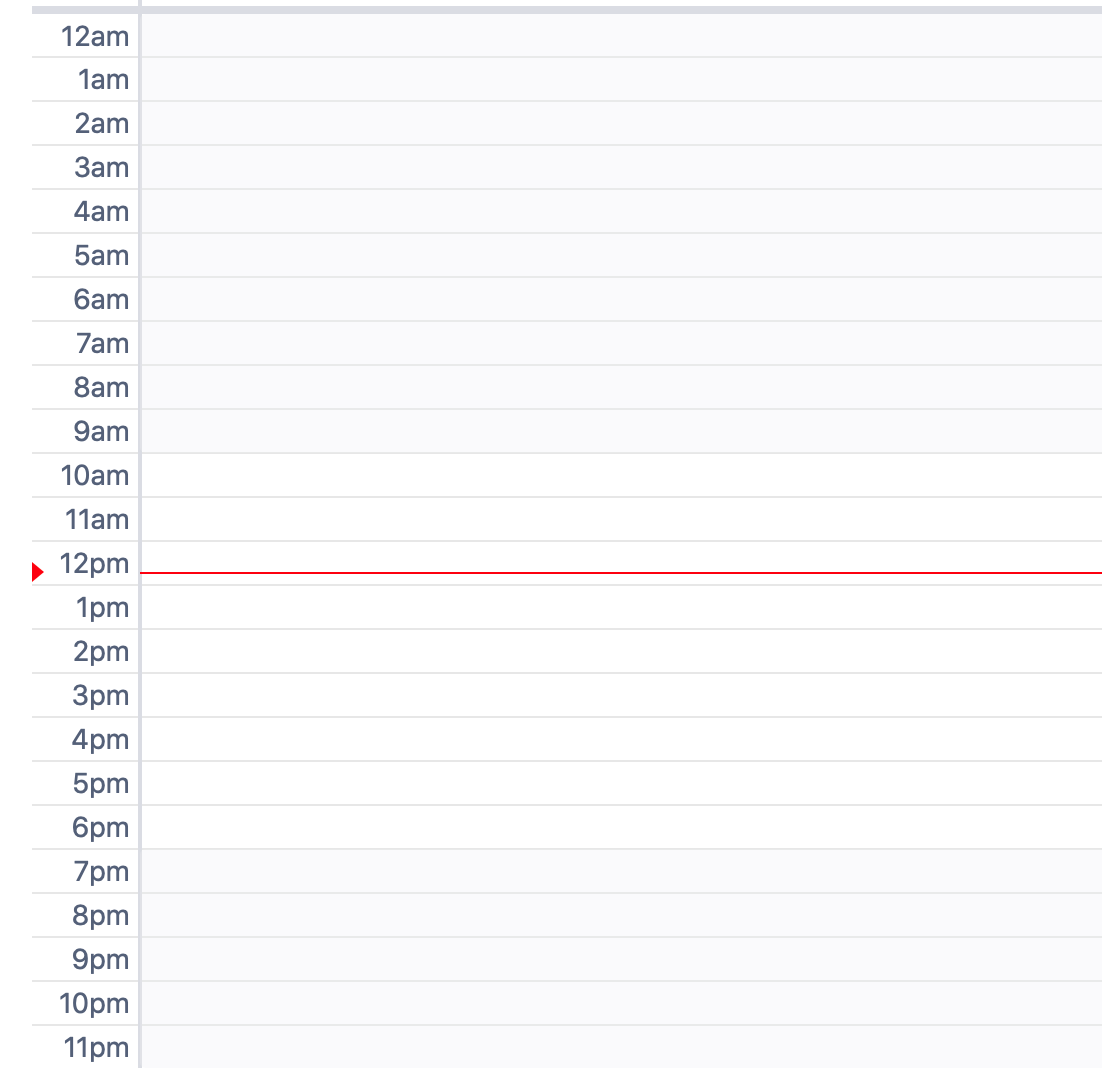 To customize:
Click on the button "Configure Calendar

Choose a suitable time slot

Turn off week numbers
---
By default, the calendar displays week numbers.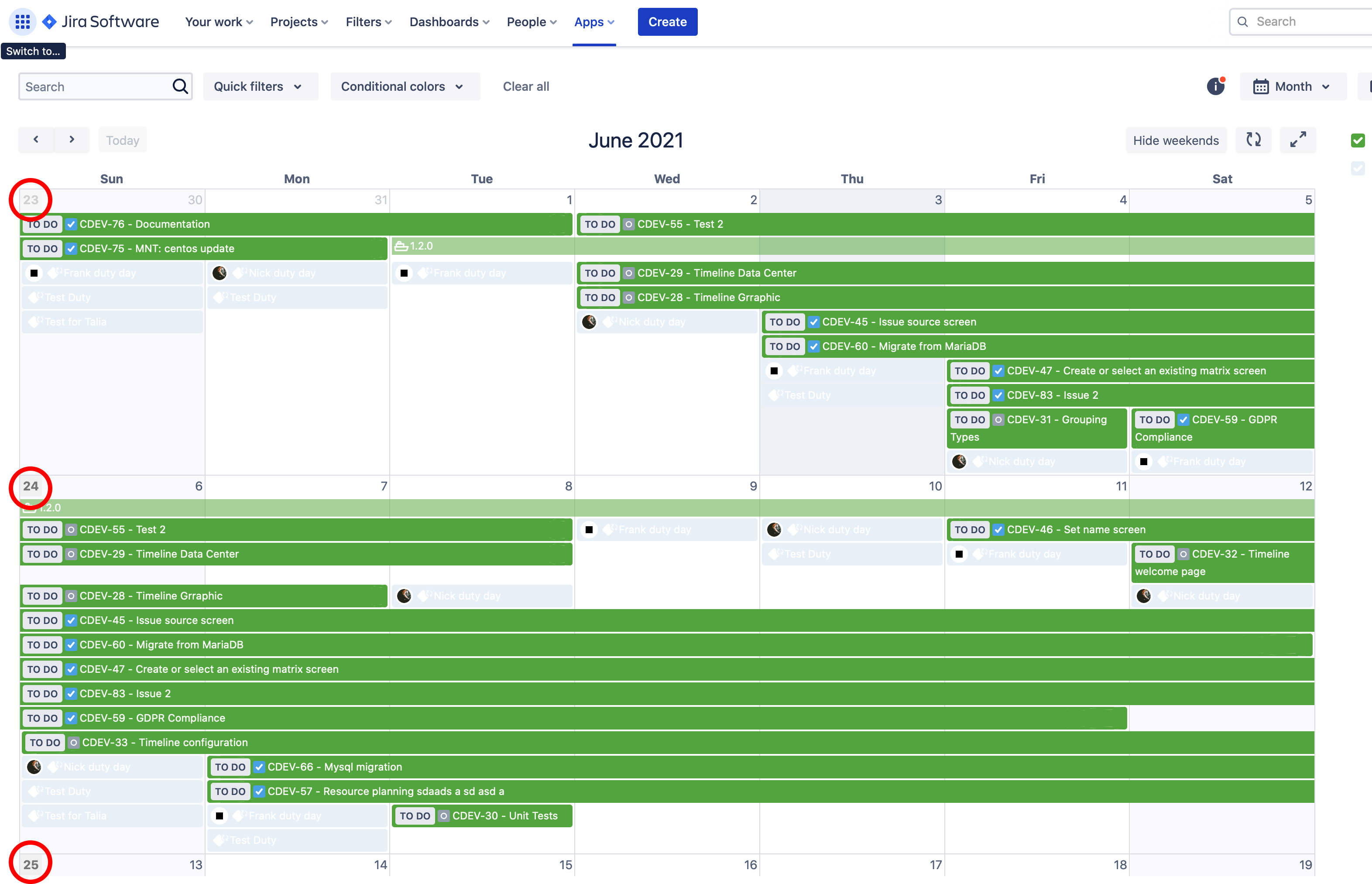 If you need to remove the week numbers, you can do it in a couple of clicks.
Click on the button "Configure Calendar

."Turn on the toggle "Hide week numbers"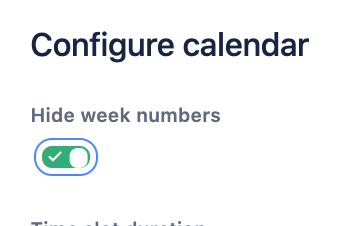 Week starts on Monday or Sunday
---
The beginning of the week is an individual setting. And it depends on the user's global locale.
To change your locale, go to the page
https://id.atlassian.com/manage-profile/account-preferences?ref=jira&src=personalsettings
And choose the language that suits you. For example:


English US - week starts on Sunday
English UK - week starts on Monday
By the way! Count of Weeks will be different for weeks starting on Sunday from weeks starting on Monday, as the standard is different.