Show Jira project versions on calendars
Jira versions represent points-in-time for a project. They help you organize your work by giving you milestones to aim for. You can assign issues in your project to a specific version, and organize your sprints around completing work in that version.
Jira versions can be displayed on the calendar to keep information on releases in front of your eyes and compare it with real issues and their statuses.
As you approach the release date, you will always know what is ready and what is not. You can also go to the Release summary page in one click.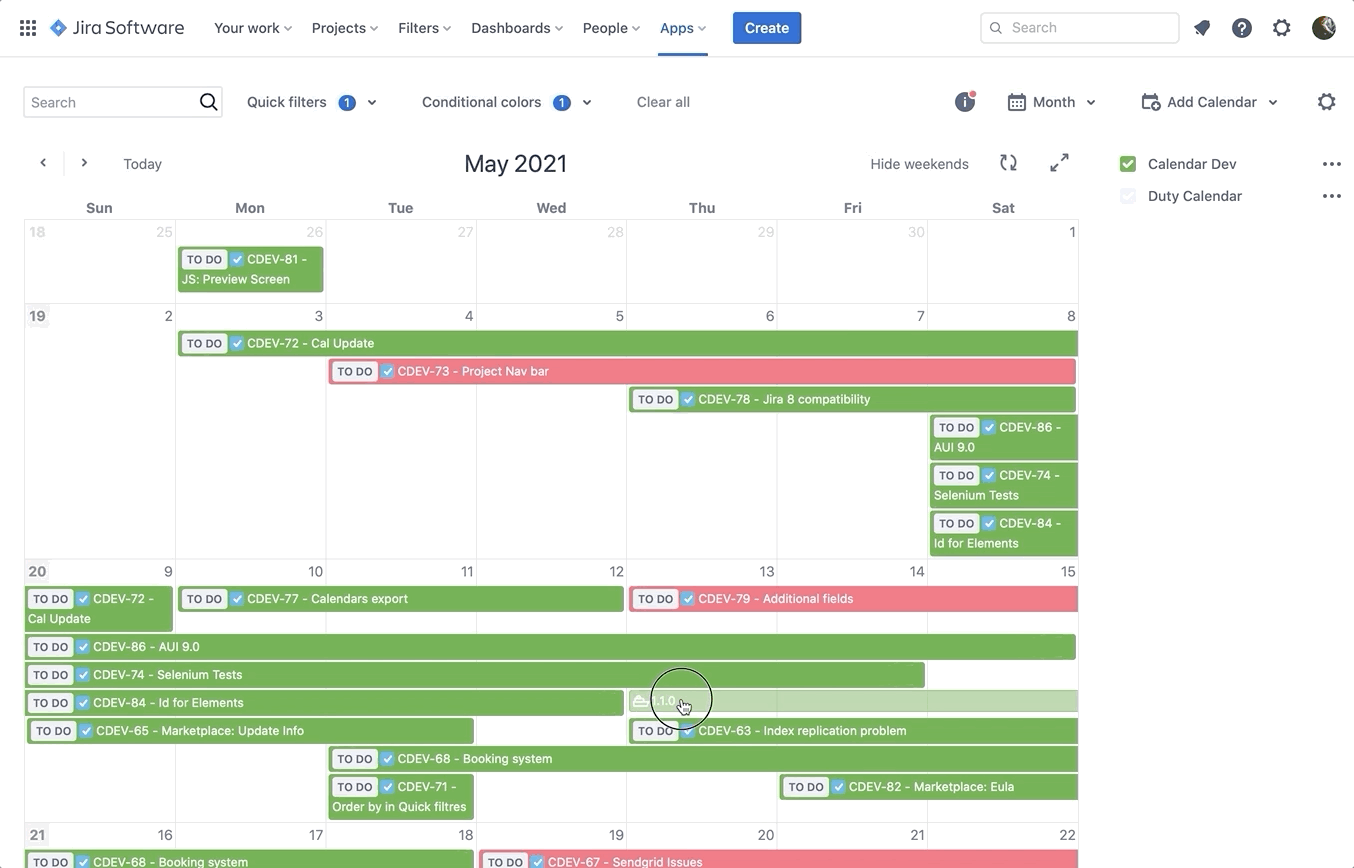 Currently, versions can only be displayed in the project calendar.
To display versions, in editing or creating a calendar, put down the appropriate checkbox.
Start Create or editing your calendar.

2. Click on the checkbox "Display project versions"

3. Click "Edit" to save the new configuration.
Now we are actively developing our calendar. If you do not have enough functionality, write to us at info@doitb.com
We will discuss and implement it for you.