Create Calendar events from the issue panel
You can create events directly from issues. This speeds up communication and saves the history of all events for the issue in one place.
For example: Discuss the issue with the design team.
A list of all events, including past ones, is always available to you. Recurring events are displayed in the singular, but with a recurring icon.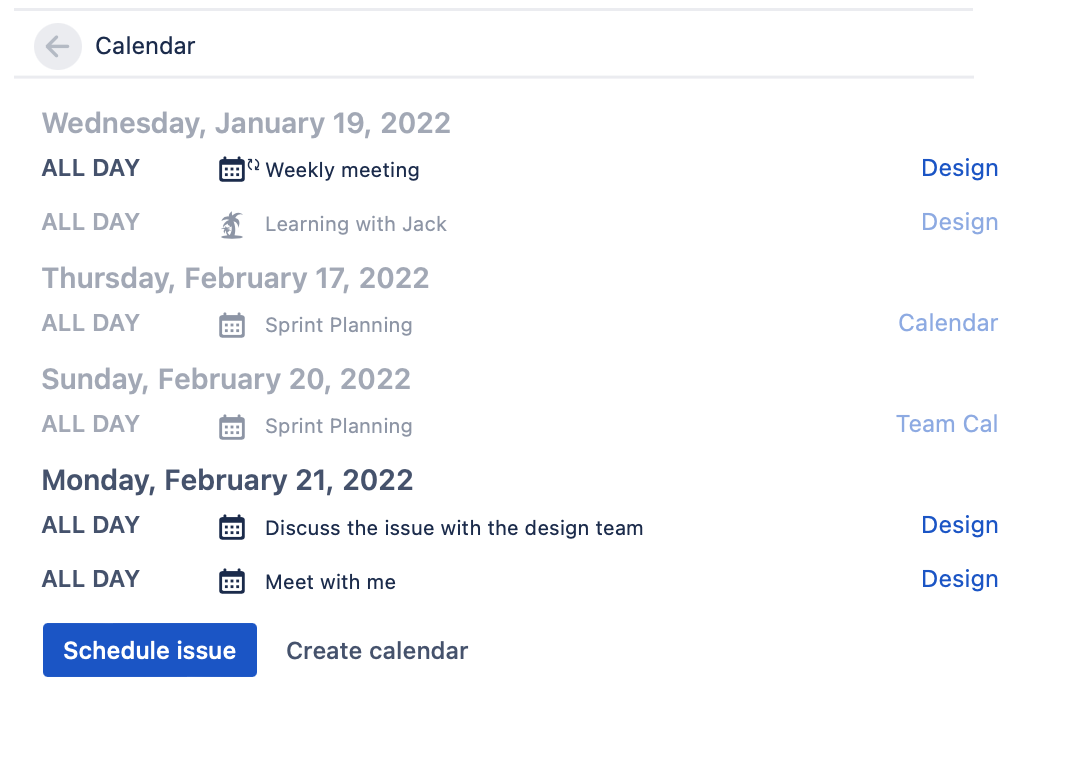 A bunch of an issue and a calendar event also works in the opposite direction.
You can attach an issue or multiple issues when creating an event. The content of the task will be displayed in the calendar interfaces.