The calendar functionality can be found in the top navigation menu.

The "Calendar for Jira" has six different types of calendars. When creating and editing calendars, they can be configured.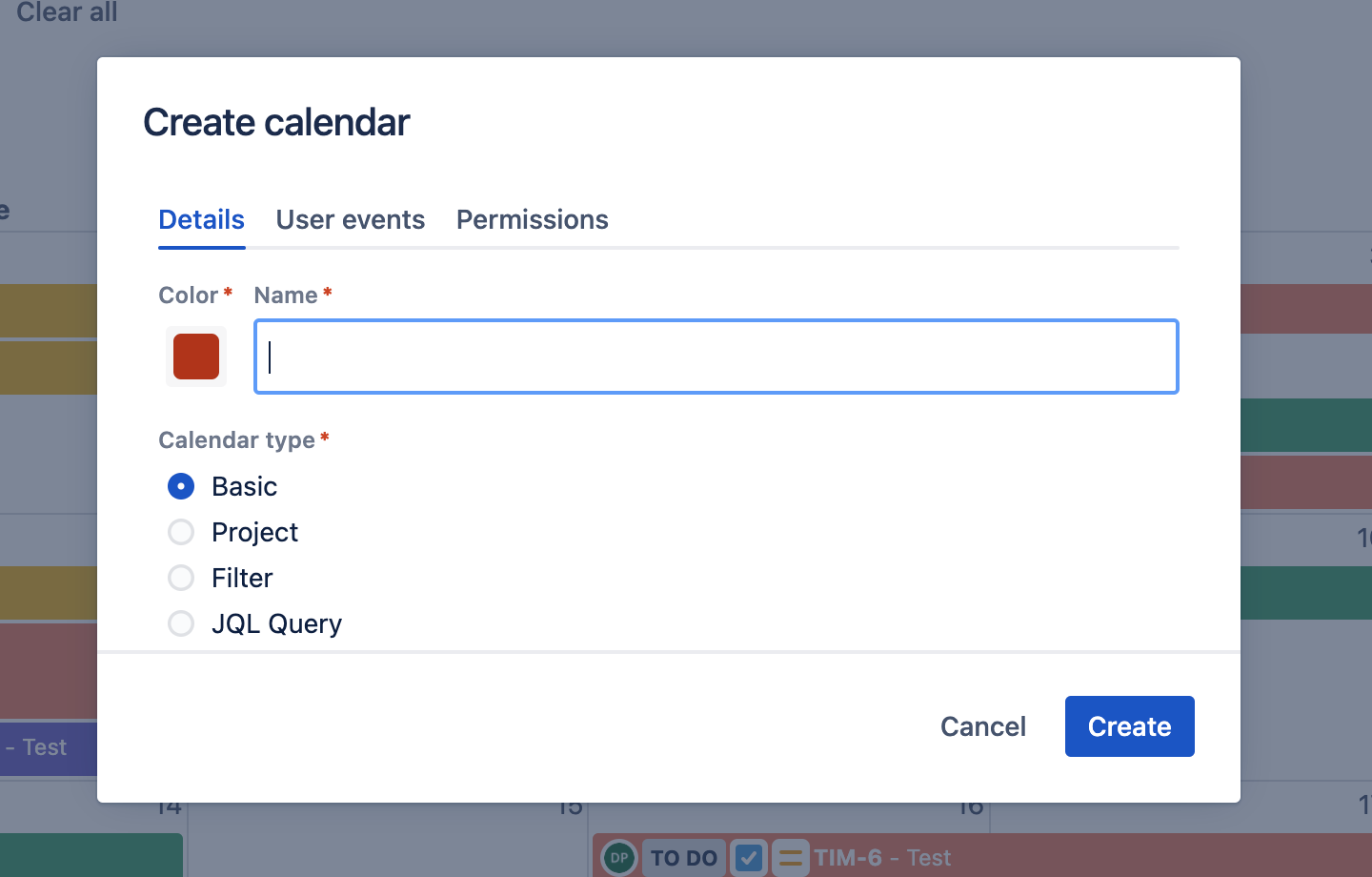 Basic Calendar
You can add events that are not Jira issues to the calendar. Meetings, vacations, business trips, marketing events, and so on. Events can be completely different and are added when the calendar is created.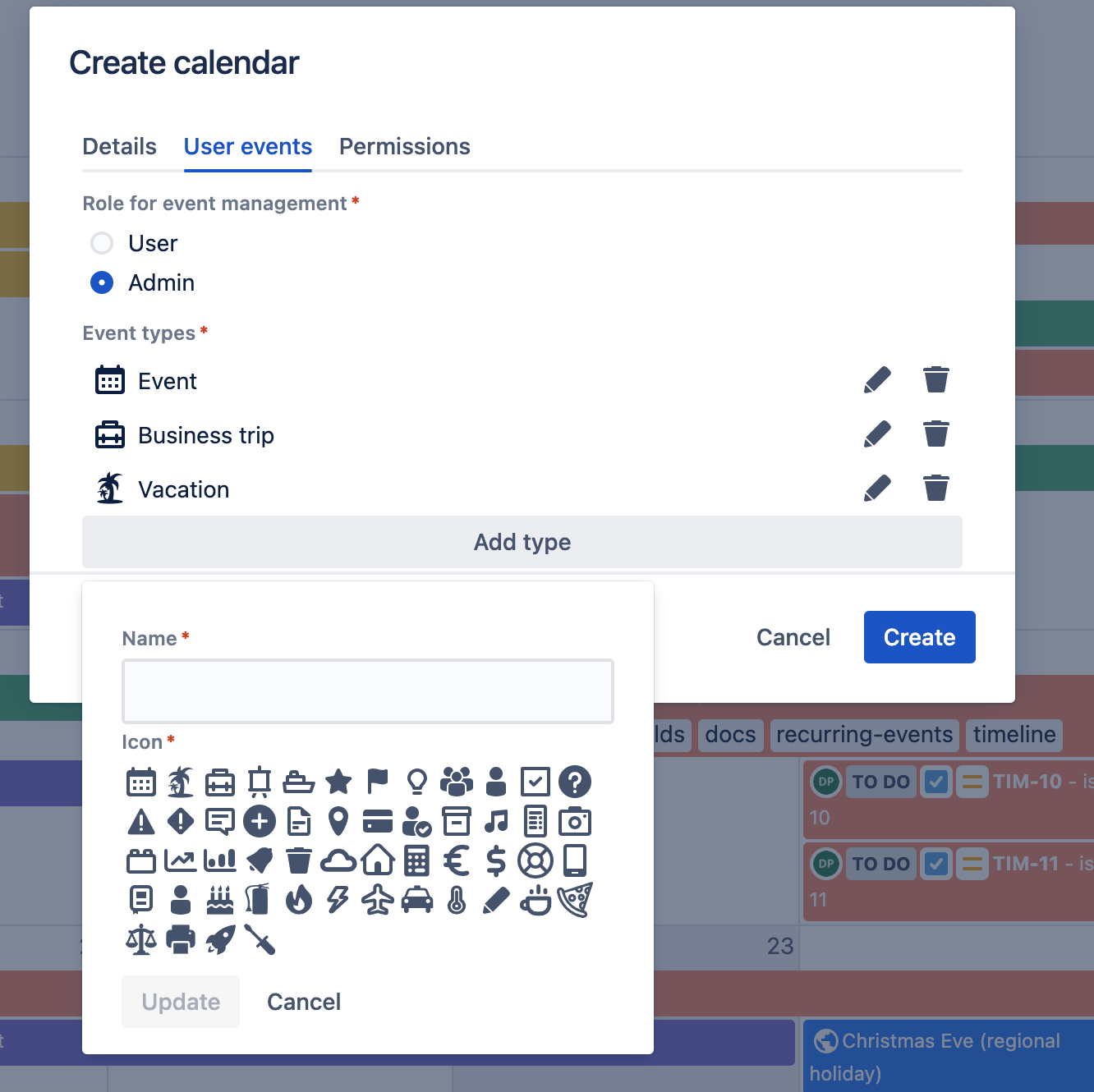 A calendar designed for a specific project. You only need to choose the project name and the date fields that you will be using in the project. Tip: Use editable date fields; in this case, you can move tasks on the calendar with drag and drop.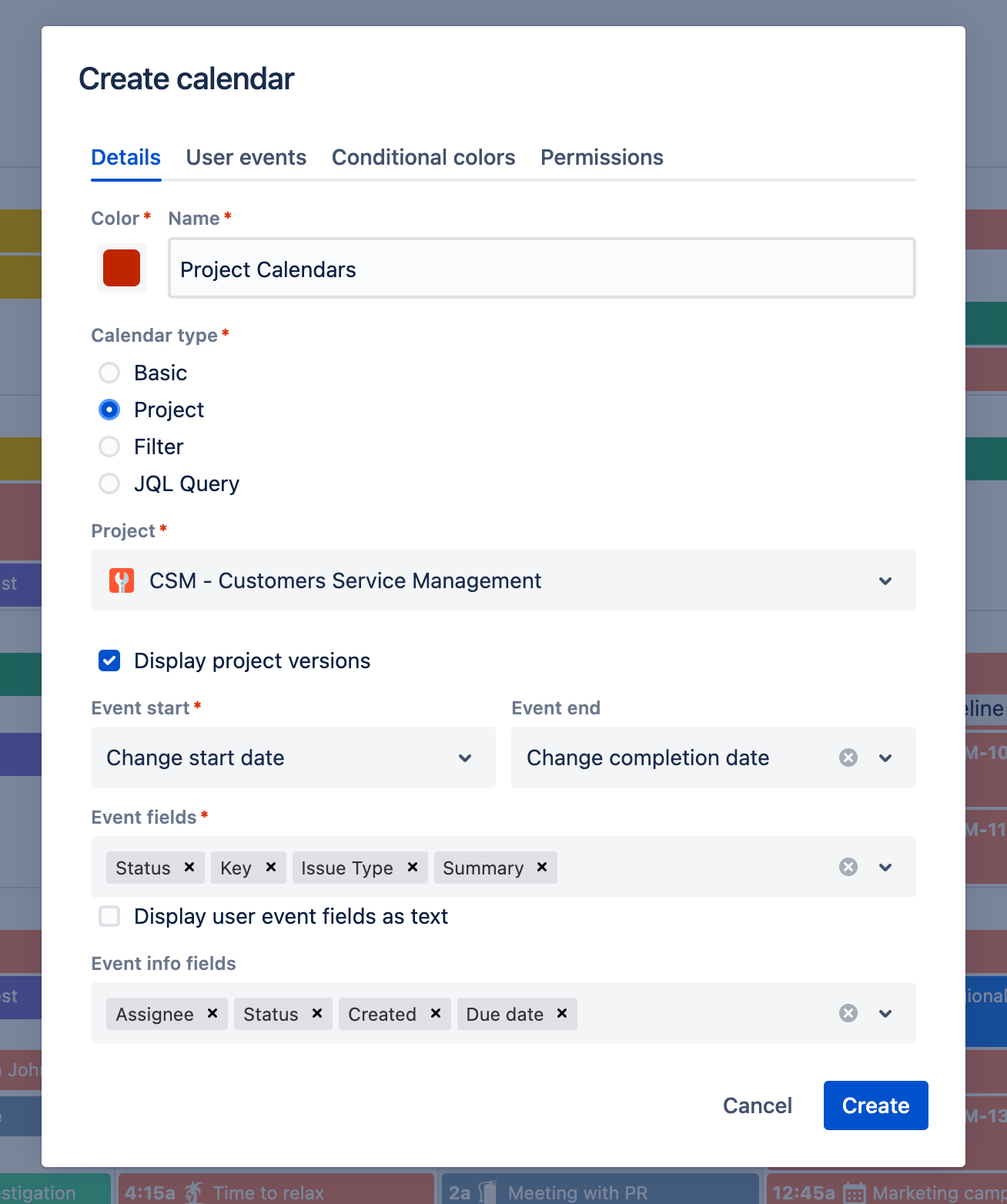 JQL calendar is the most adaptable; you can limit the output of issues from your project or multiple projects as you see fit. Do you only want to see issues with the highest priority? It's simple!
JQL is the Jira query language, how to use it is described here.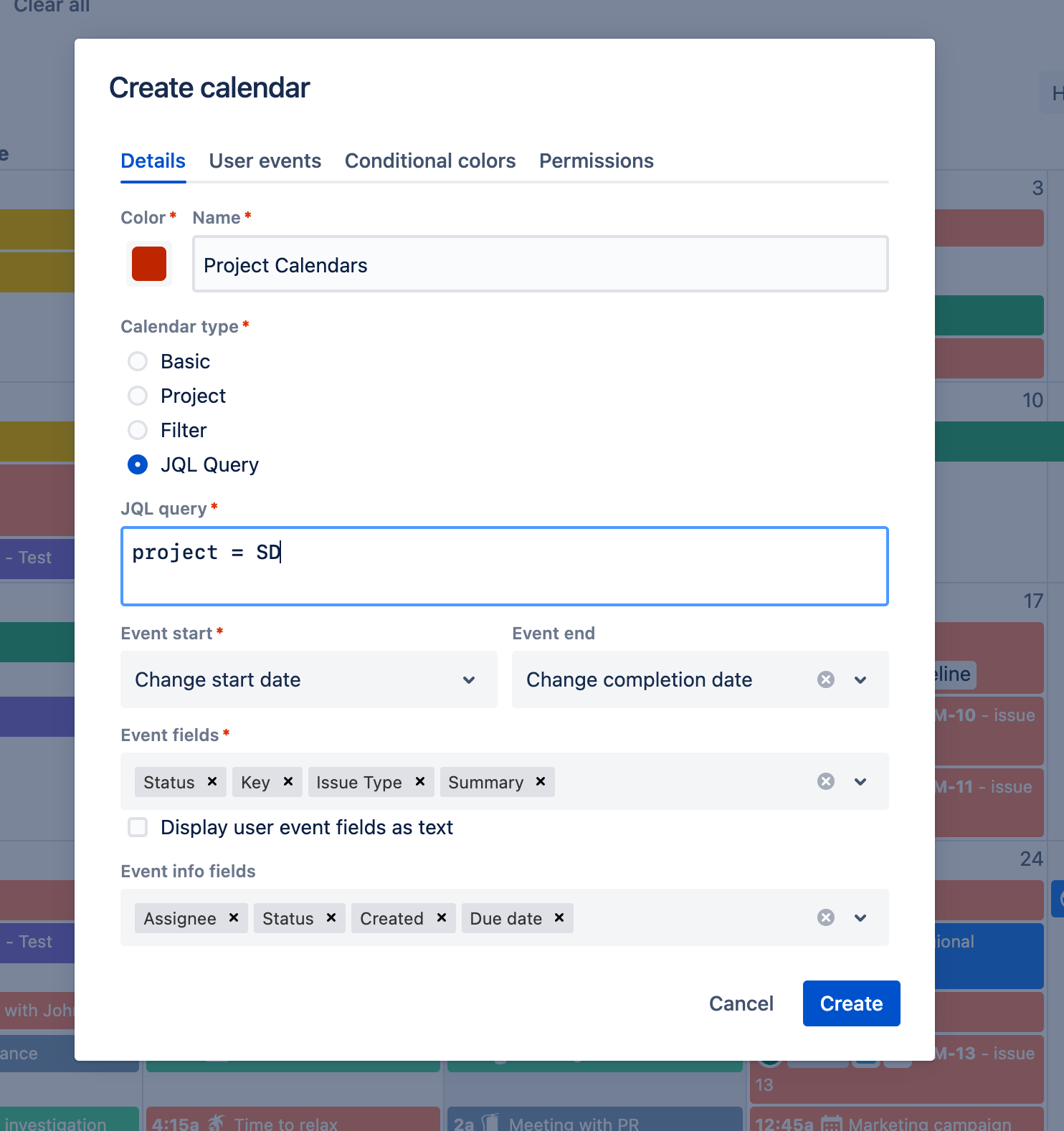 The calendar filter is similar to JQL, but it allows you to use saved Jira filters. You do not need to be familiar with JQL in this case.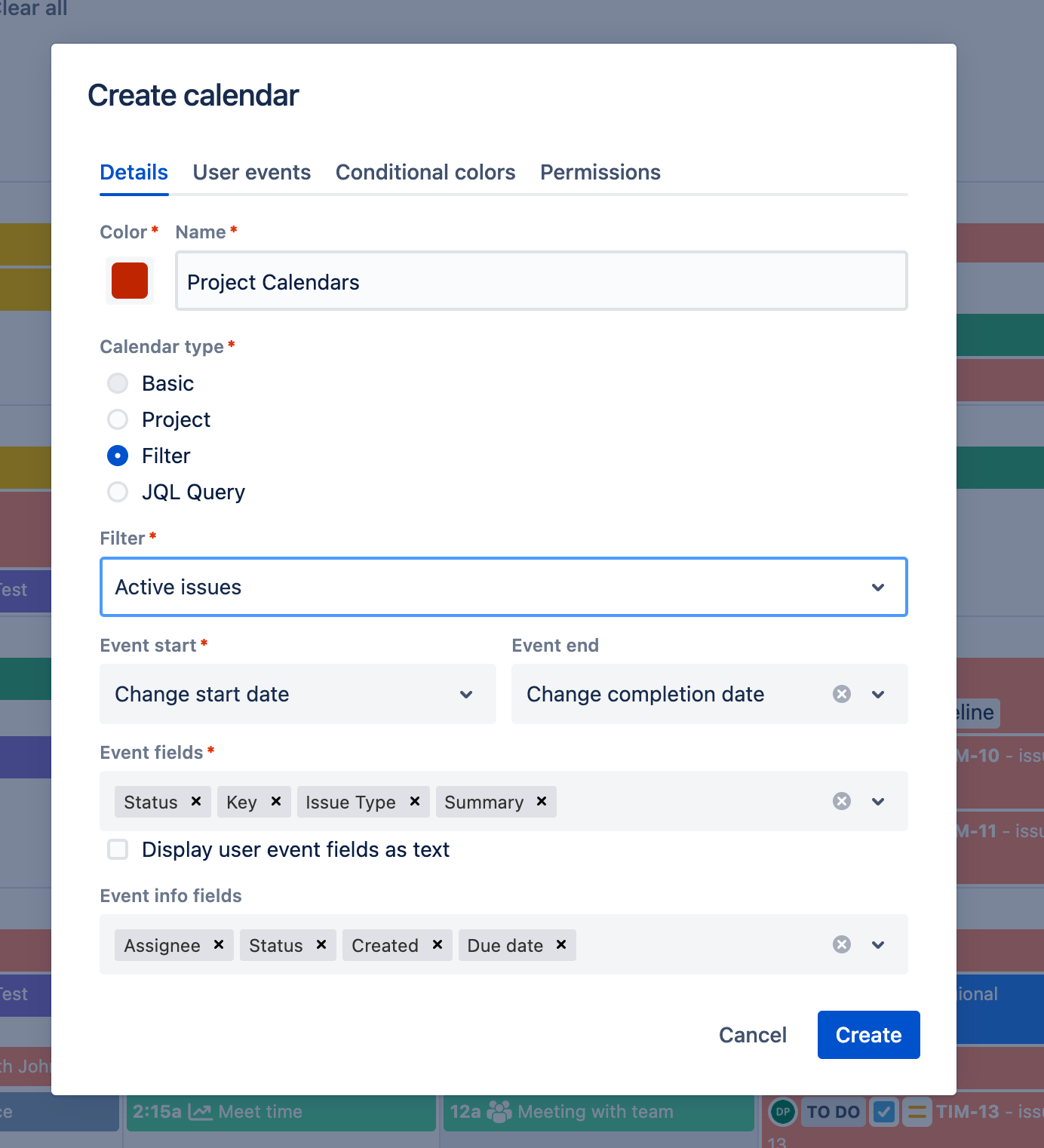 You can create a calendar using the Jira software's boards.
Find the board your team uses in the select list, as well as date fields to indicate the start and end of tasks or other events, to create a calendar.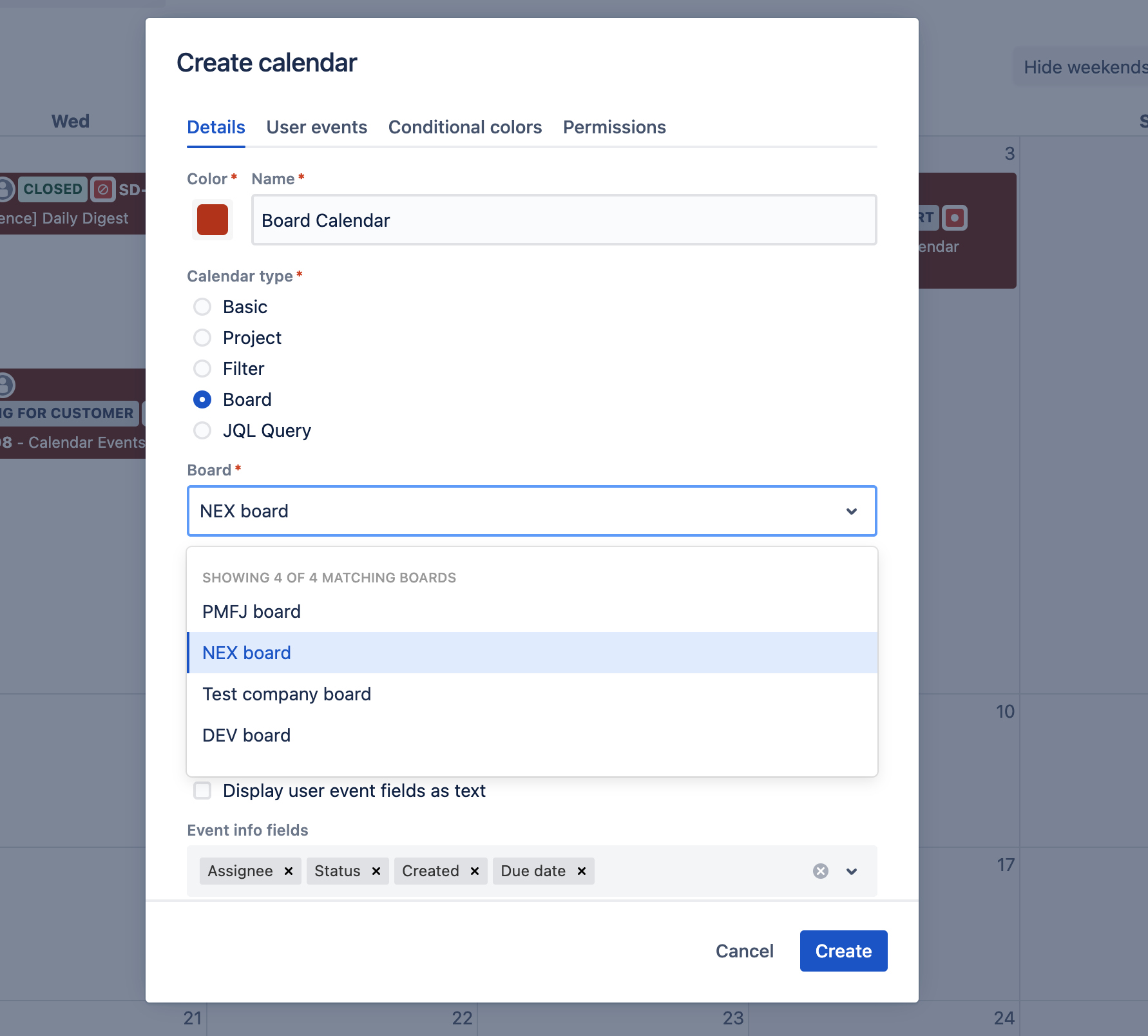 Subscription Calendar
In fact, the subscription calendar is your external calendars in Google, Apple, Outlook, etc. you can display them in Jira for your colleagues.
To subscribe:
Click "Add Calendar"

Click "Add Calendar Subscription"

Name the calendar somehow.

Paste link to ics Calendar